A
Art and Technology Show

In 1968, Channa Horwitz submitted a proposal called "Suspension of Vertical Beams Moving in Space" to the Los Angeles County Museum of Art's Art and Technology exhibition. The proposal was for a sculpture with eight moving beams, suspended in the air by magnetism and lit at varying intensities. However, dismissed from working with industry because she was a woman, her sculpture was never fabricated. This and the omission of any women artists in the exhibition spawned a feminist movement in the Los Angeles art scene, and the exhibition received a great deal of criticism.

B
Bauhaus 100

In 2019, Horwitz participated in the group exhibition "Bauhaus 100", marking the 100th anniversary that Walter Gropius founded Bauhaus-Universitaet Weimar. Bauhaus led the most important design movement of the 20th century, and its famous "internationalism" style is still influential today.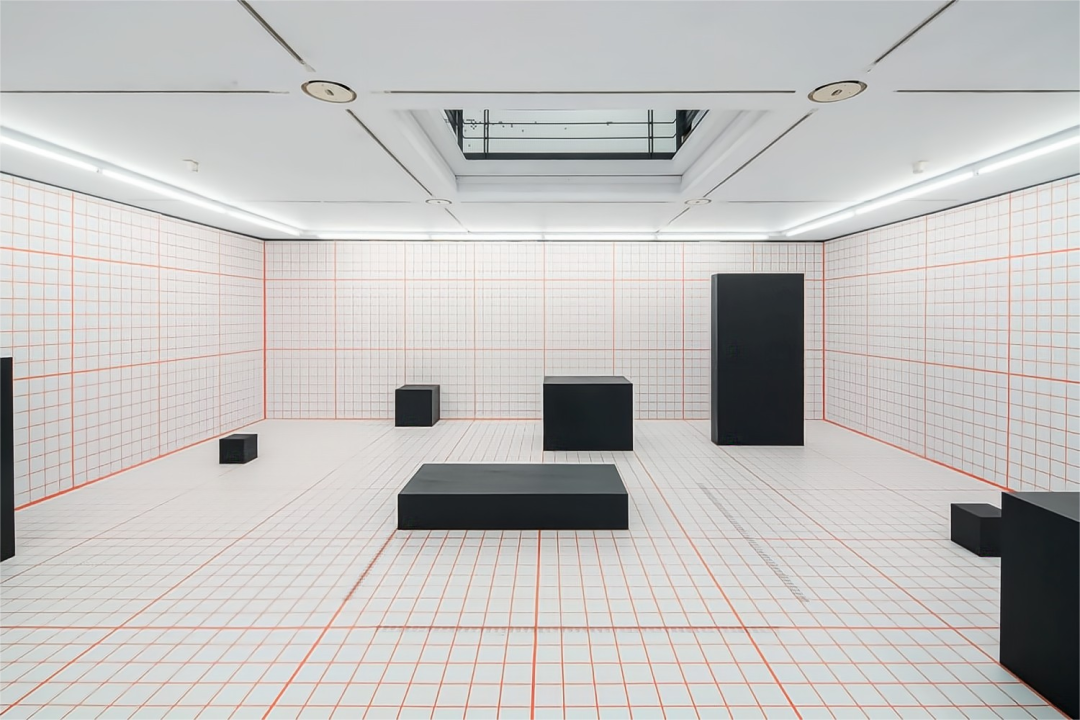 C
Canons and Cycles
Moiré and Canon that created in 1980s share a close methodology and use of systems. In Canon, she intensified the layering and multiplication of her algorithms to create dense matrixes over 12 levels. These works, executed in both black ink and colored casein, represent some of her most intricate explorations into rhythm and pattern.
"The cycle of life is similar to everything in nature, from small and closed to full and open, and then gradually becomes small again. In my eyes, the flow of life is cyclical. And there is only one step away between the beginning and the end."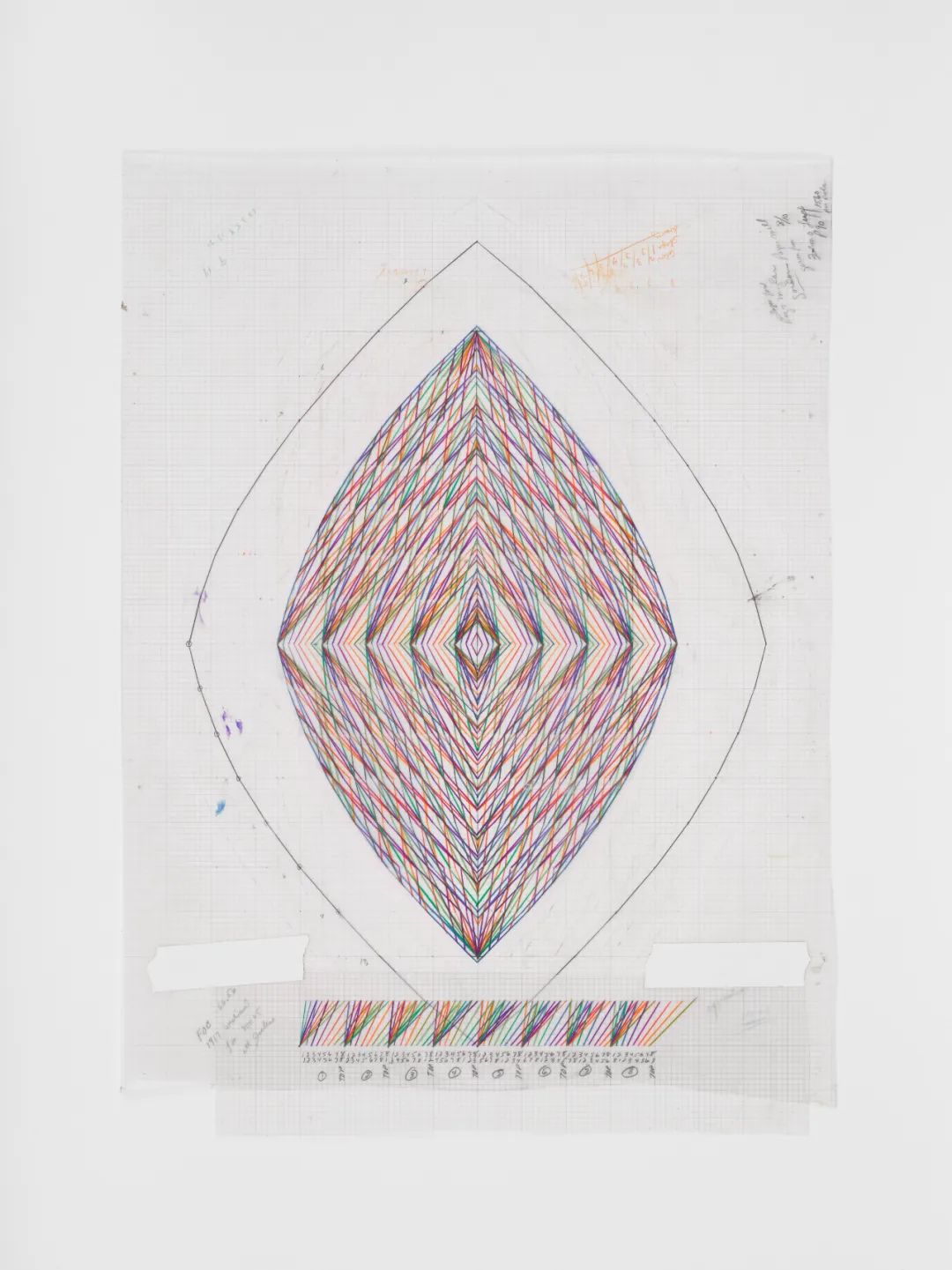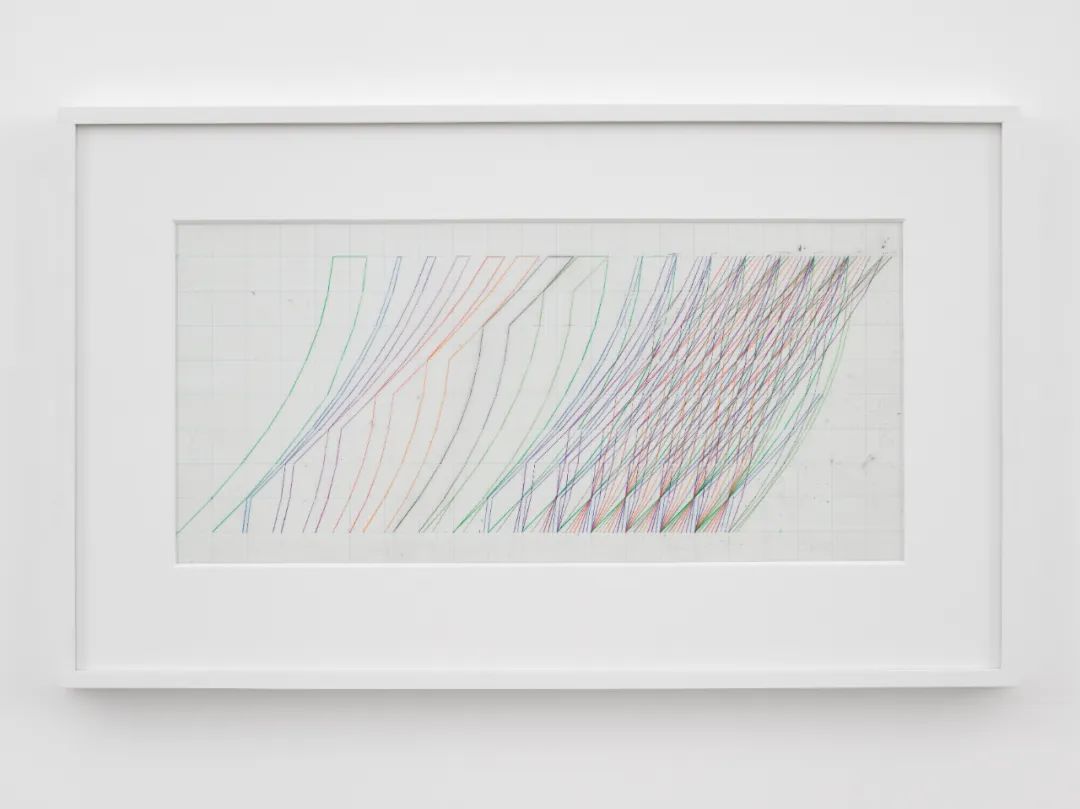 D
Decrease
"After leaving school in 1963, I was able to find my own question......The first thing I was interested in was in reducing my choices to the least number so that I could go deeper in my search and discover more. The less choices I had the more I could discover. I reduced all my choices for subject to the circle and the square, and all my choices for color to black and white. I then began making three-dimensional black and white paintings."
E
Education
Horwitz had three academic experiences. From 1950 to 1952, she studied in graphic design at Art Center School of Design in California. From 1960 to 1963, she went on her study at California State Northridge. Her painting was then influenced by Abstract Expressionism. In 1972, she received a Bachelor of Art from the California Institute of the Arts in Valencia, the United States.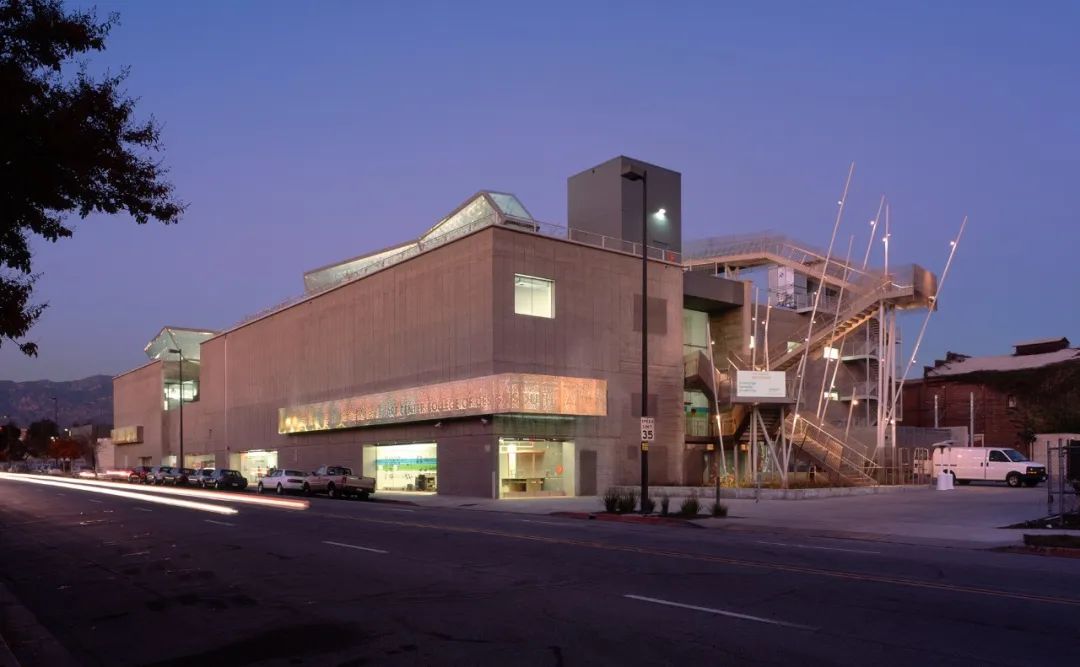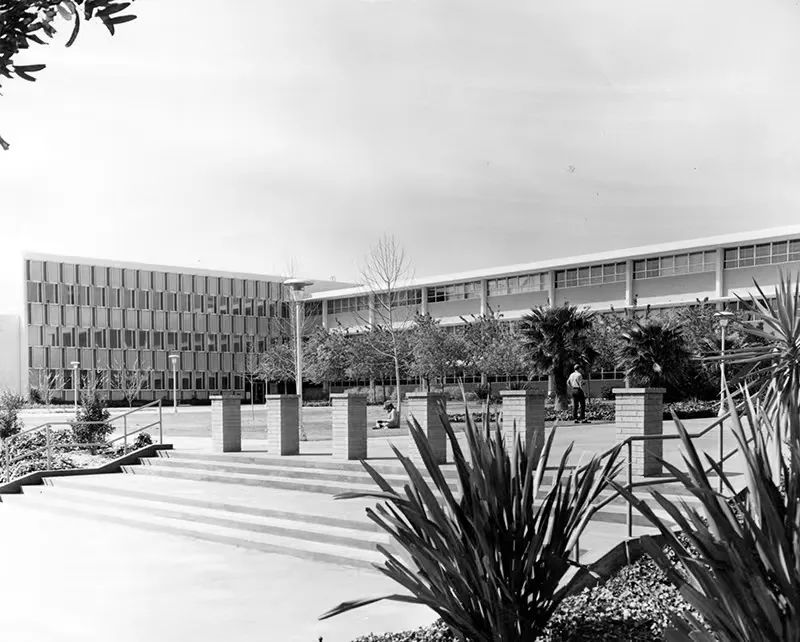 F
Freedom
In 2018, Nigel Prince, then director of the Contemporary Art Gallery in Vancouve, Canada, curated Horwitz's solo exhibition "Progressions and Rhythms in Eight". Prince summed up Horwitz's work as follows. "Horwitz has dedicated her life to creating visually striking and rigorously systematic works, and her multiple series with continuous and progressive relationships collectively demonstrate that through a methodical and logical mode of creation, the artist reveals an unrestrained freedom under what should be the bondage and multiple sensory influences."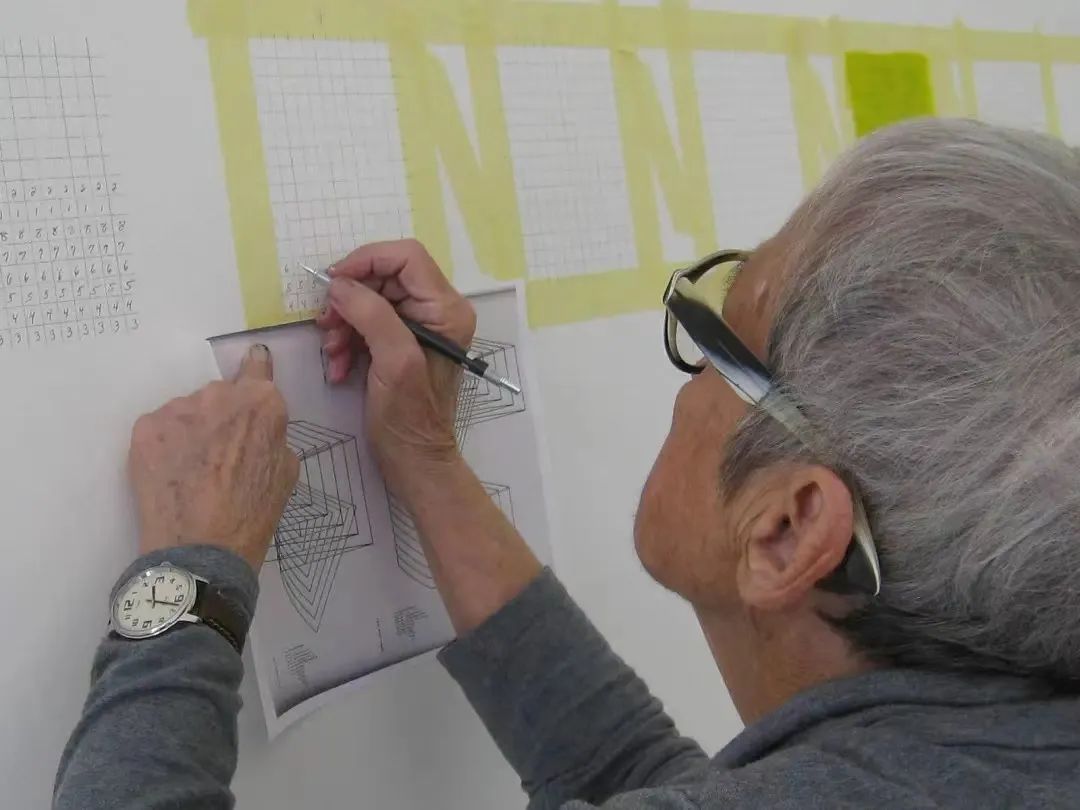 G
Game
"I play with logical structure as one plays a game. The rules are determined beforehand and then the drawing is allowed to emerge as it is governed by those rules."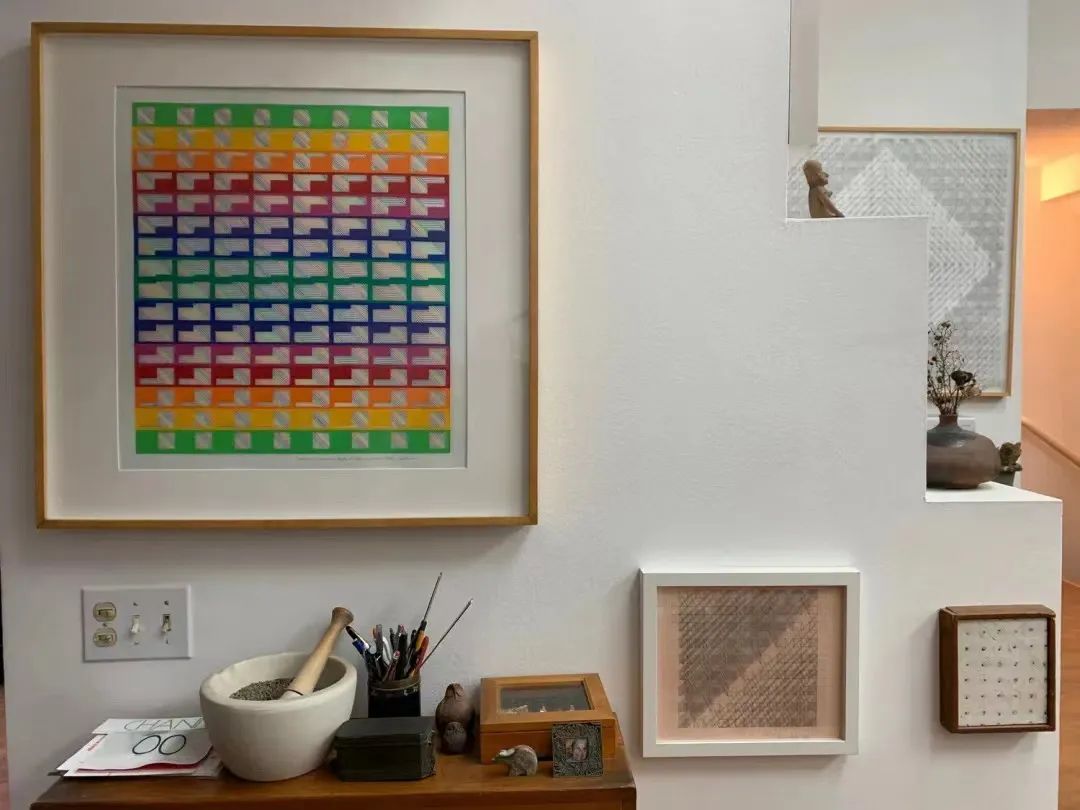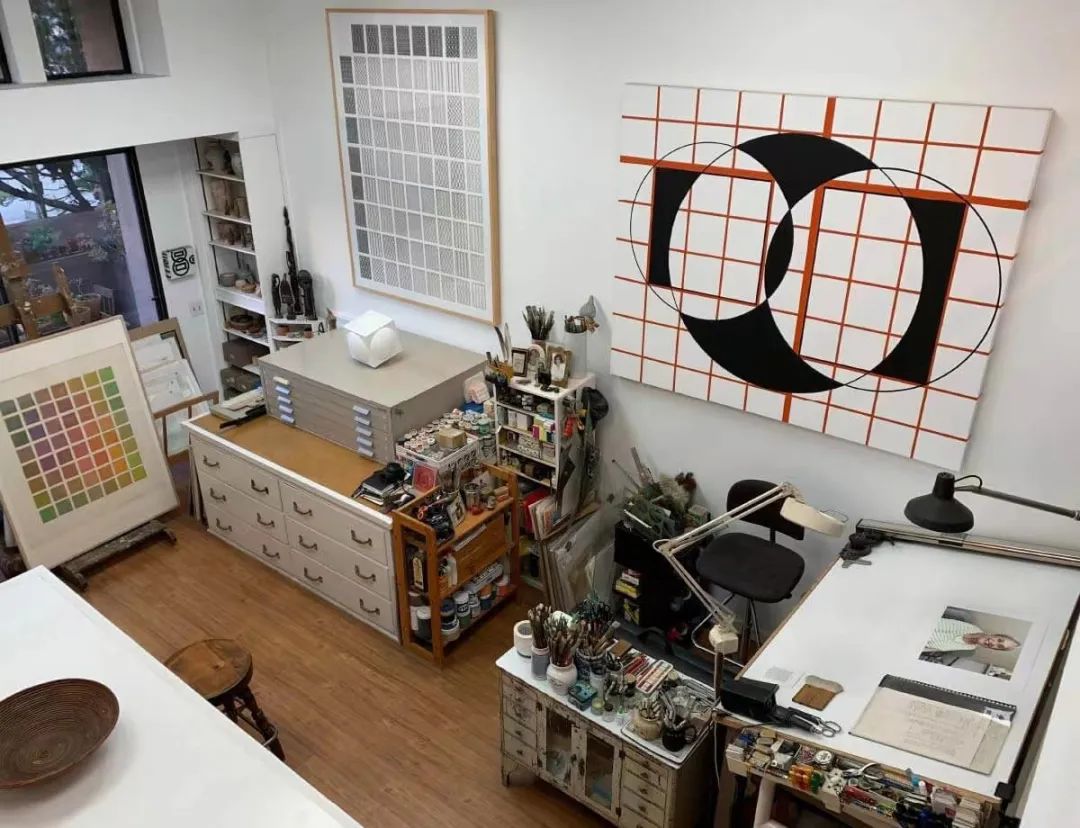 H
Haphazard
"I think the haphazard chance determines structure. If chance plays out long enough, it will become structure. Likewise, if we can not find out the structure from the chance, then it must be due to the short distance......"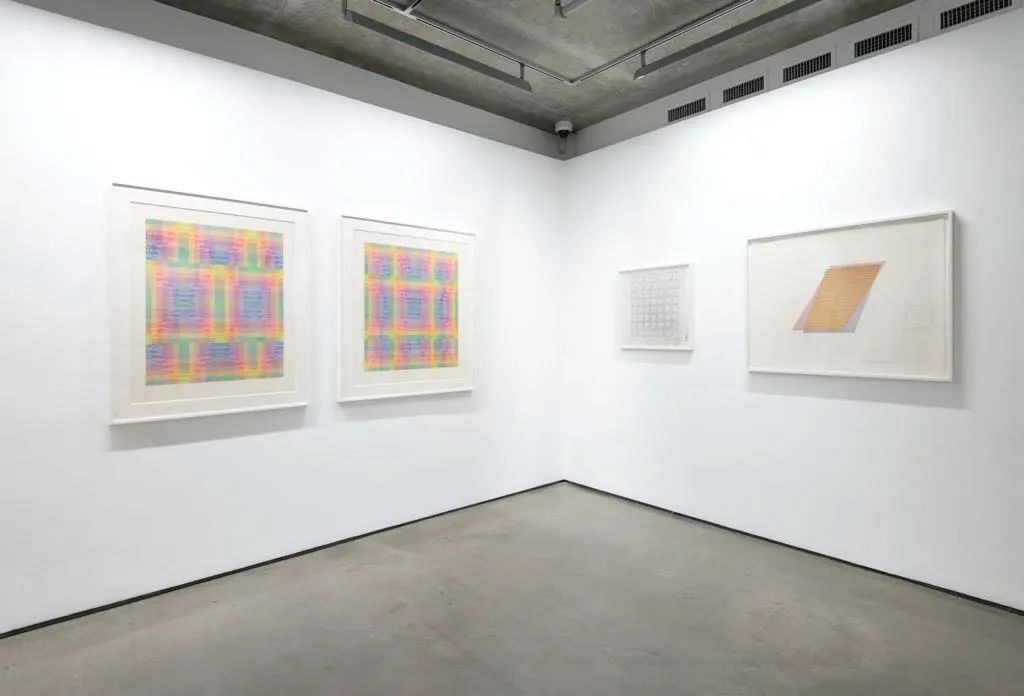 I
Inbox
The Museum of Modern Art (MoMA), New York organized a solo presentation of acquired works for Horwitz, as part of the museum's ongoing series titled Inbox. This series, which began in 2014, is an ongoing project showcasing new additions to MoMA's collection.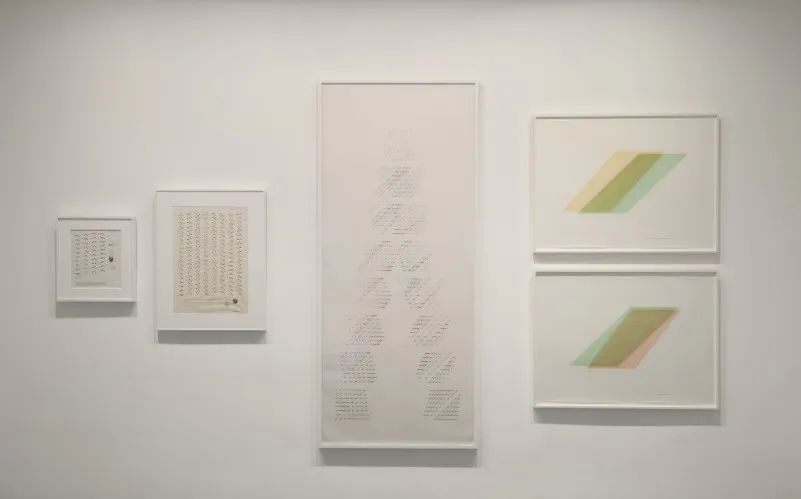 J
Judaism
In 1999, Horwitz held her solo exhibition "Contemplating the Sublime" in the gallery of the University of Judaism, the United States.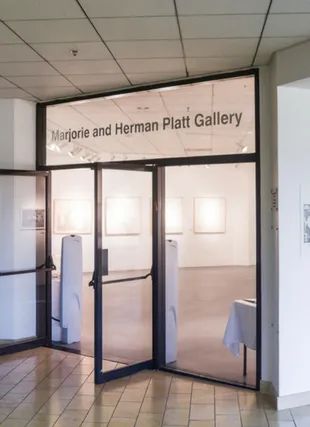 K
Allan Kaprow
In 1972, Horwitz graduated from the California Institute of the Arts in Valencia. During this period, she studied with the well-known conceptual artist John Baldessari and performance artist Allan Kaprow. She also participated in Kaprow's creation of Happenings.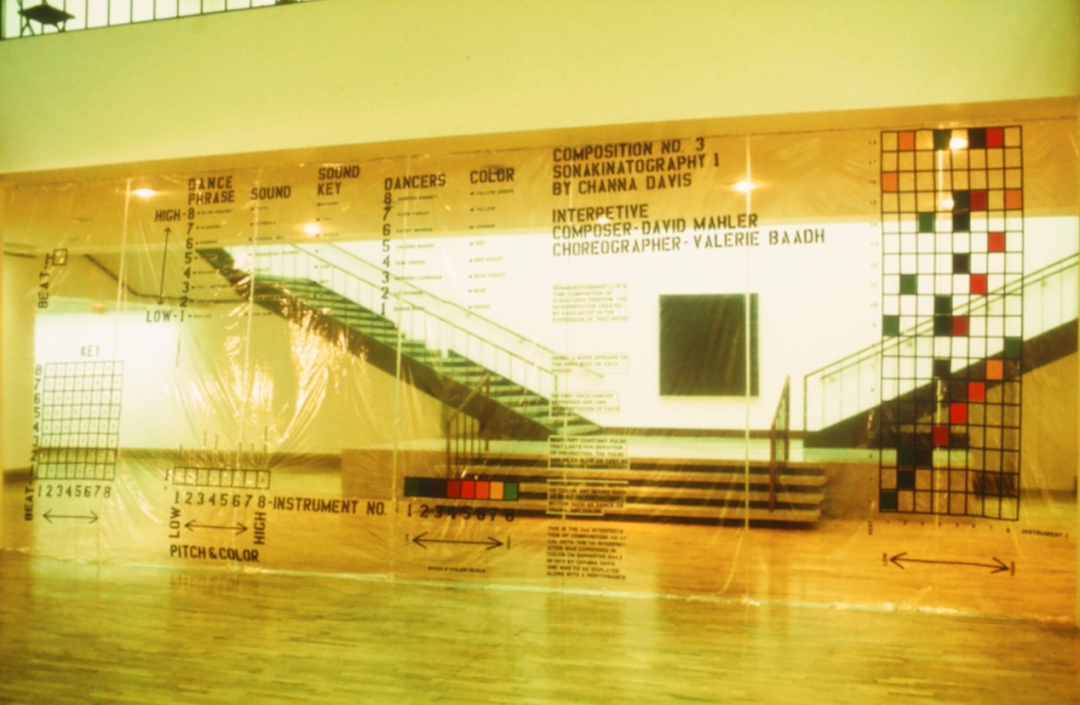 L
Language
Language, Horwitz's first series, lays the foundation for her later works. This series involves various permutations or combinations of eight pictograms composed of squares and rectangles often grouped in twos and threes to create repetitive patterns determined by sequential numbering such as 1–2, 1–3, through to 1–8, then 2–1, 2–2 and so on.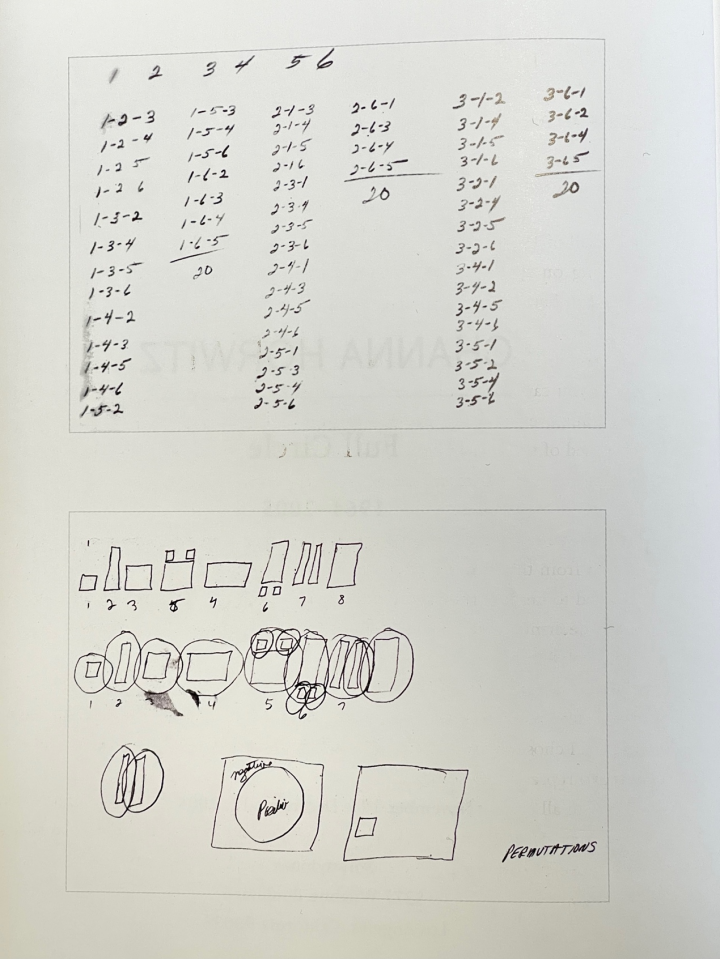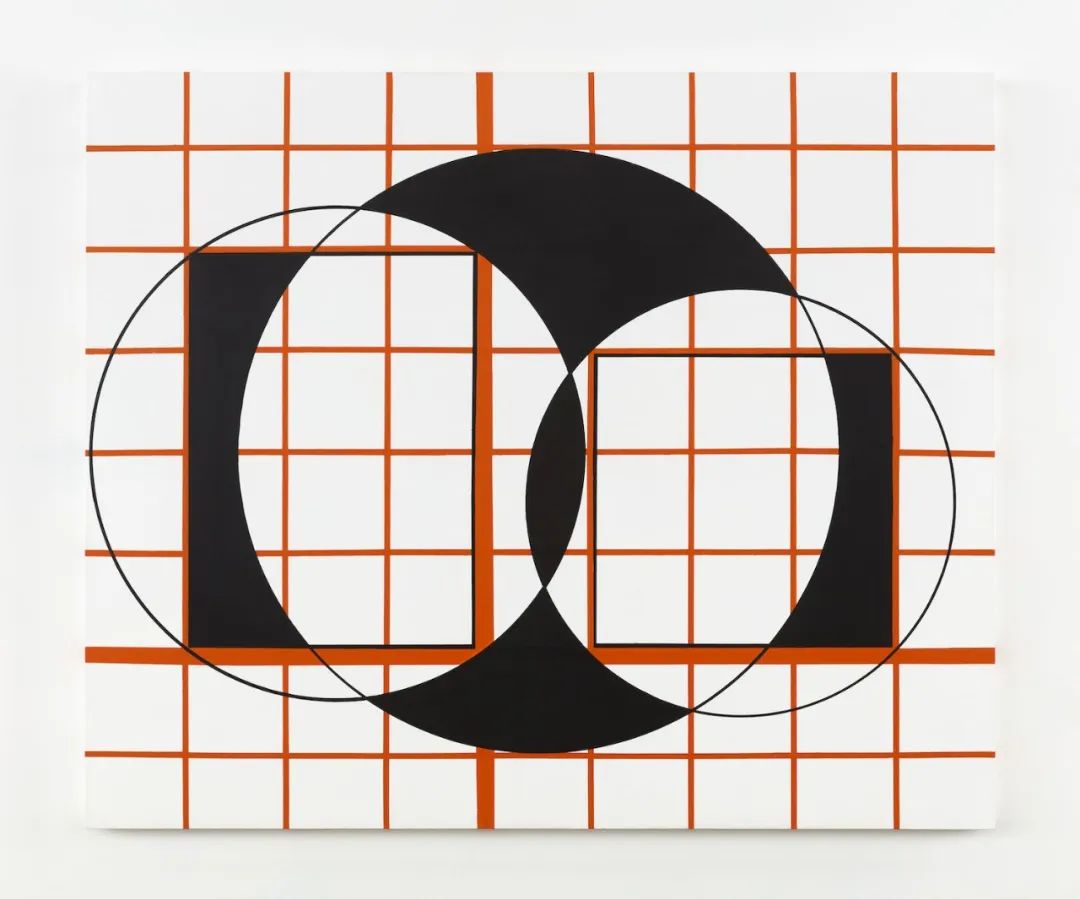 M
Moire
"I realized that all the work I had been doing were really based on eight angles. I gave each of the angle numbers and a color then searched out all the possible combinations. I did Moiré on gold leaf, on colored grounds."
Moiré With Angles #16 created in 1983 is one of her signature works of this series.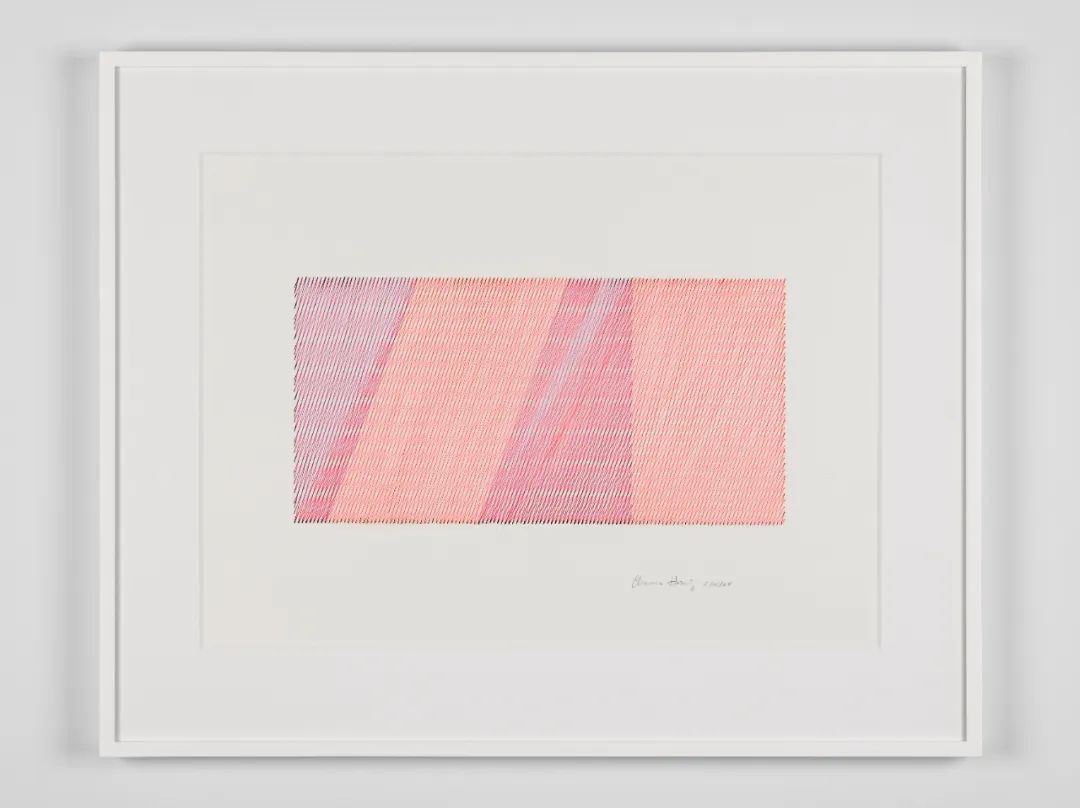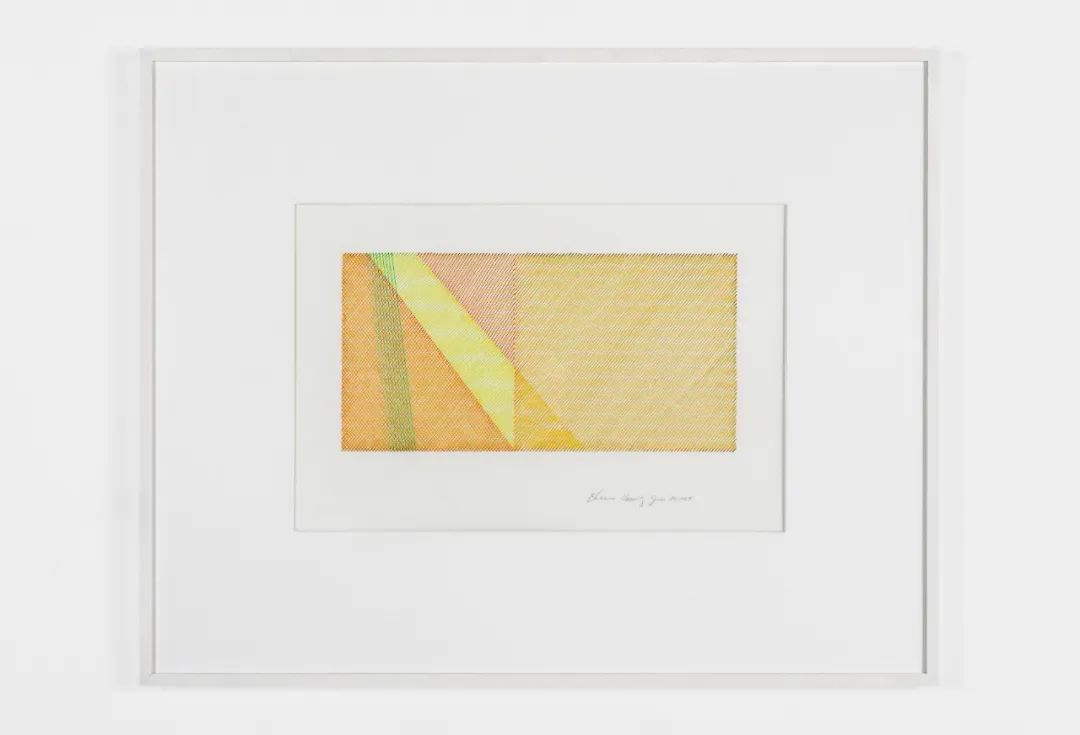 N
Number 8
Although Horwitz's proposal to Art and Technology exhibition was not accepted in 1968, her attempt to graphically describe the movement of the beams with the rules and systems of eight became the foundation for her numerous bodies of work.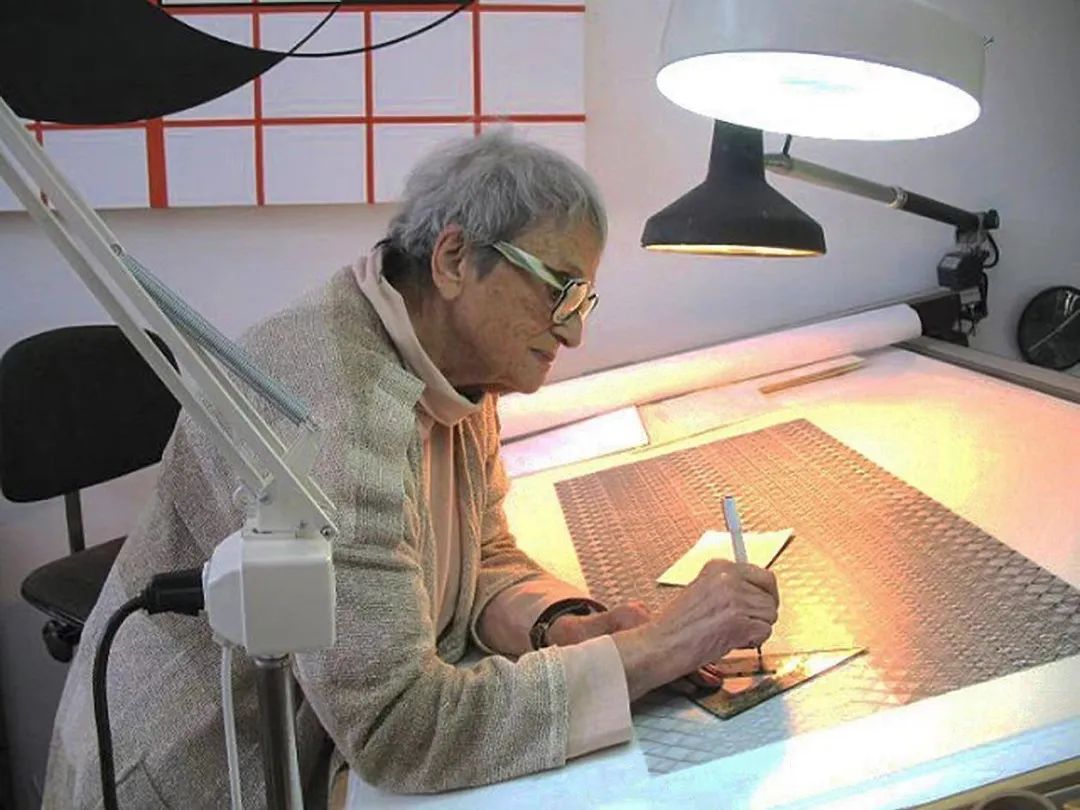 O
Orange Grid
In 2013, Horwitz held her solo exhibition "Orange Grid" in François Ghebaly Gallery, New York.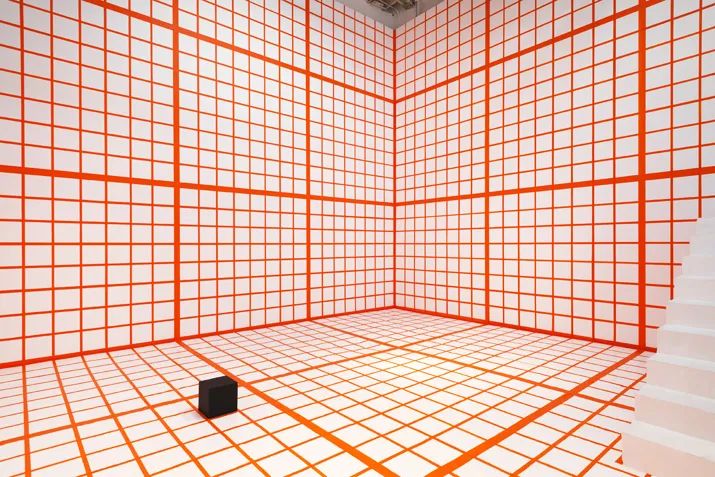 P
Poem Opera
Horwitz restaged Poem/Opera, The Divided Person, in Bologna, Italy in 1978. Based on Sonakinatography Series, the performance features eight actors, each holding a 25-foot-long script that contains words describing the polar pairs of a person: inner/outer, young/old, happy/sad, dreamer/realist. Following the beat of a metronome, all of the actors read his or her script at the same time, creating an ordered cacophony that highlights the infinite combinations between order and chance, written word and movement in time.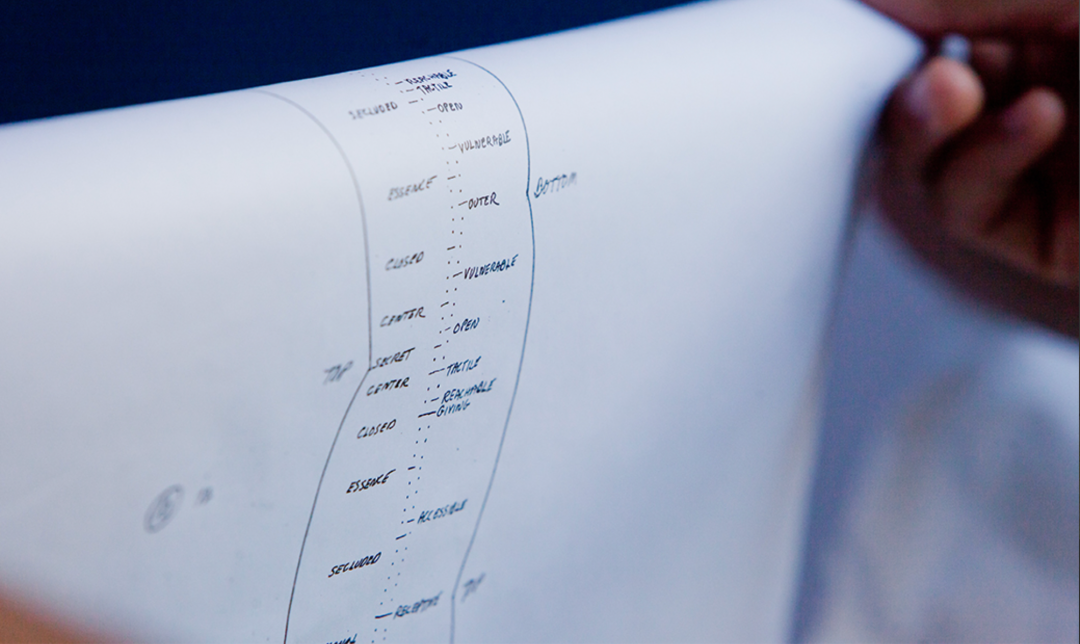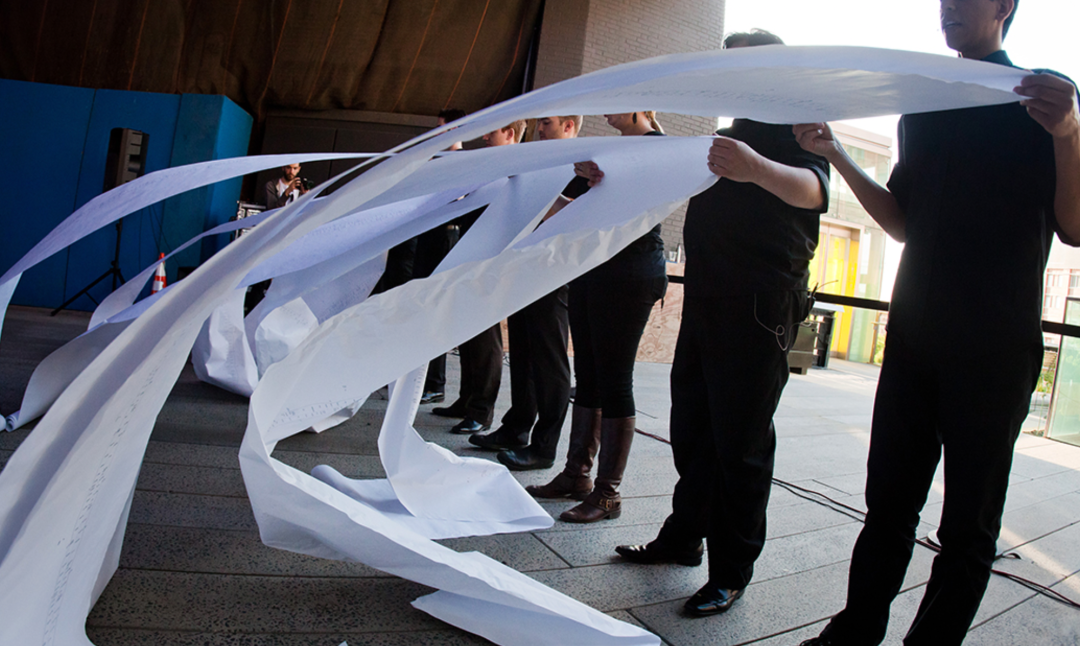 Q
Question

"All of my work has been motivated by my search for what I do next by the question, 'What would happen if I?'"
R

Rhythm of Lines
Moiré provides an introduction to the various works including the Rhythm of Lines II. Here evolving as an interplay between line and square, the variance of intersecting angles determines what is being plotted, resulting in the subtle diversity of Moiré.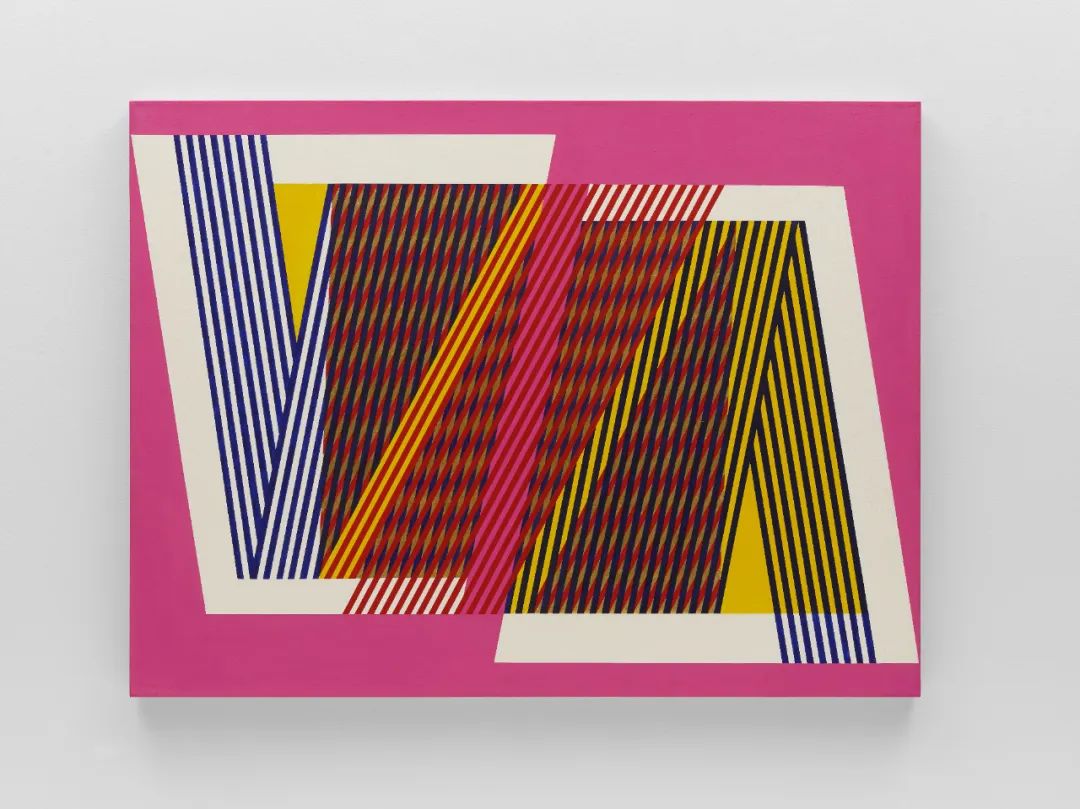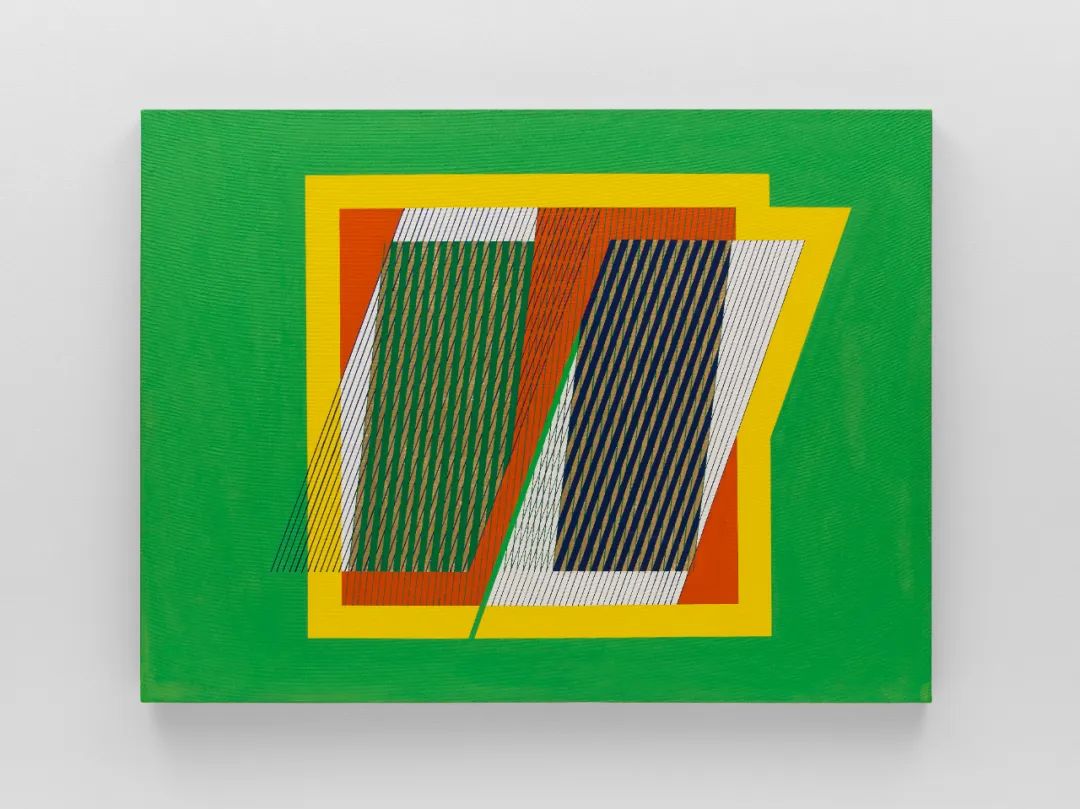 S
Sonakinatography
During the 1960s, Horwitz developed a notation system to track movement and time visually which she termed Sonakinatography. This work including sound, motion and notation is her early iconic creation.
"The first four compositions in Sonakinatography were very simple problems in motion. I chose 8 colors that formed a color circle with one step between each of the colors. 1-green, 2-blue, 3-blue violet, 4-red violet, 5-red, 6-orange, 7-yellow, and 8-yellowgreen. Green moved on every beat, blue, once ever two beats, on to yellowgreen that moved once every eight beats. In doing this I had created a language that I could use to graph rhythms in time. Initially I did four compositions using a one-inch grid, where the colored squares moved within each inch vertically and sequentially like a silent filmstrip."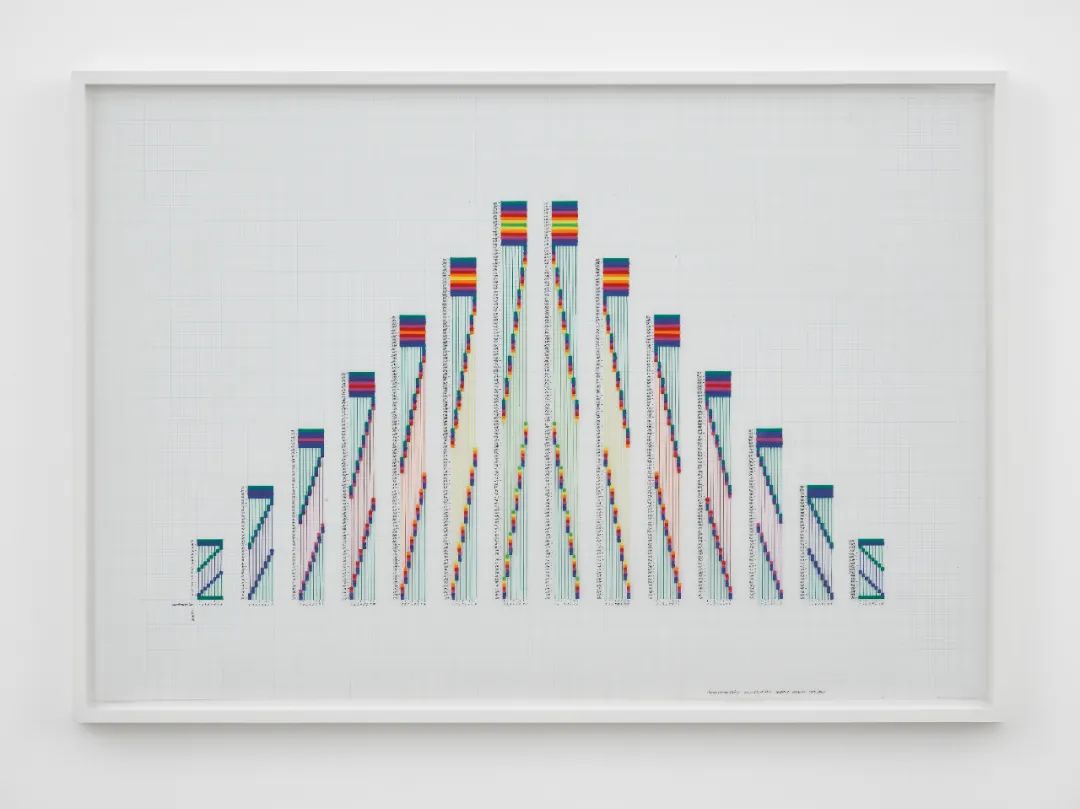 T
To the Top
Horwitz explored a more dimensional progression of units, expanded her color squares over several levels and morphed her forms from squares into cubes before contracting in reverse, as determined by her self-generated system of rules, in her series Sonakinatography Expanded/Four Levels. Fascinated with the concept that "with miniaturization comes complexity", Horwitz reduced Four Levels works to their essence and came up with subsequent bodies of work presented including To the Top.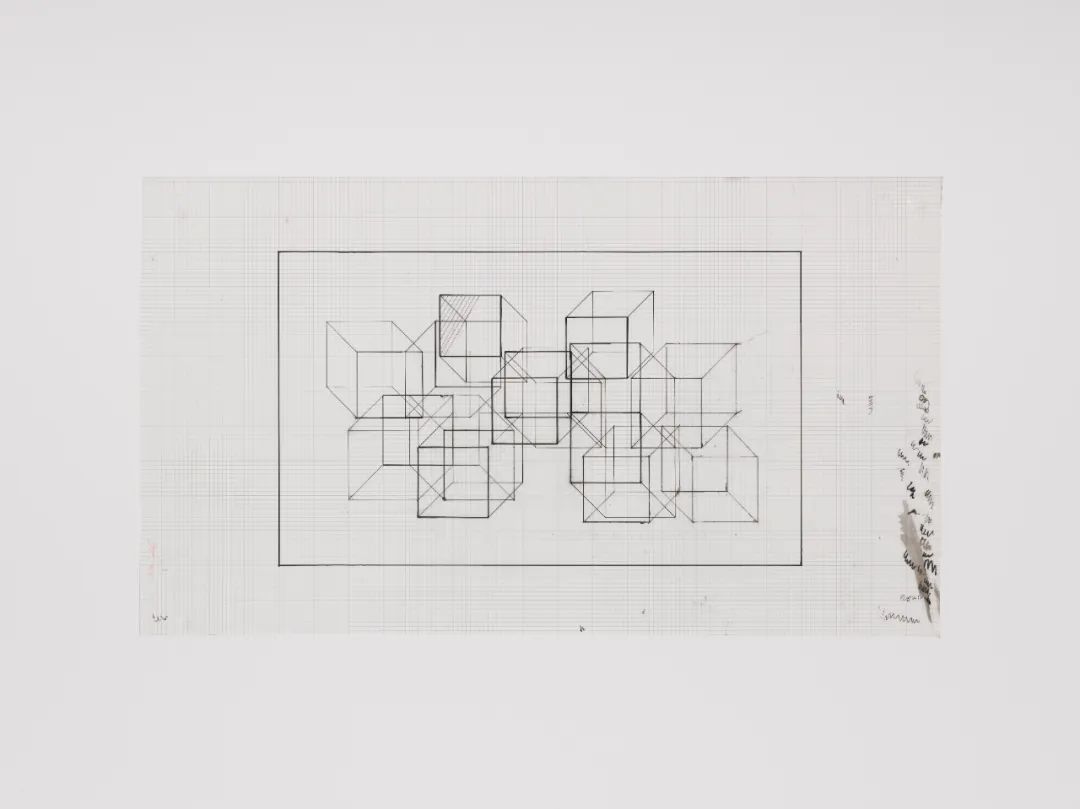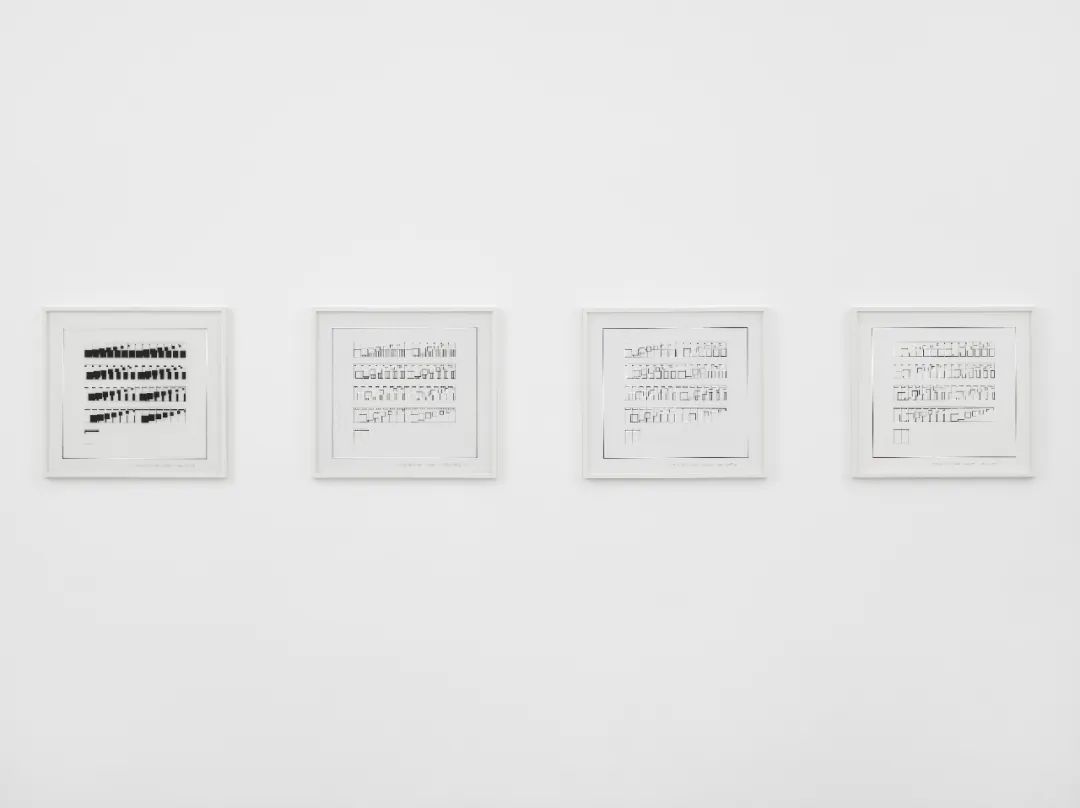 U
University of Southern California
Horwitz had contacted a dance director and an electronic composer and invited them to interpret the Sonakinatography as accurately as possible in their respective mediums. Horwitz wanted to see if her colors would display as fluidly in movement or sound as they did in her drawings. This also led to Horwitz's first collaborative performance with a dance director and composer. In this performance, eight dancers danced to electronic sounds generated by a synthesizer. In 1970, this show was performed at the "Art and Technology" exhibition at the University of Southern California.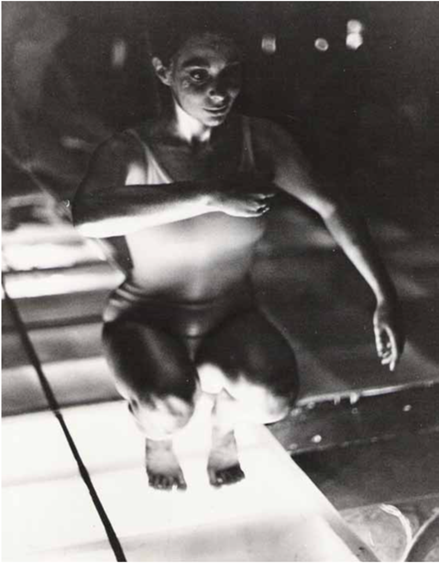 V
Venice Biennale
In 2013, Horwitz's works were exhibited in 55th Venice Biennale.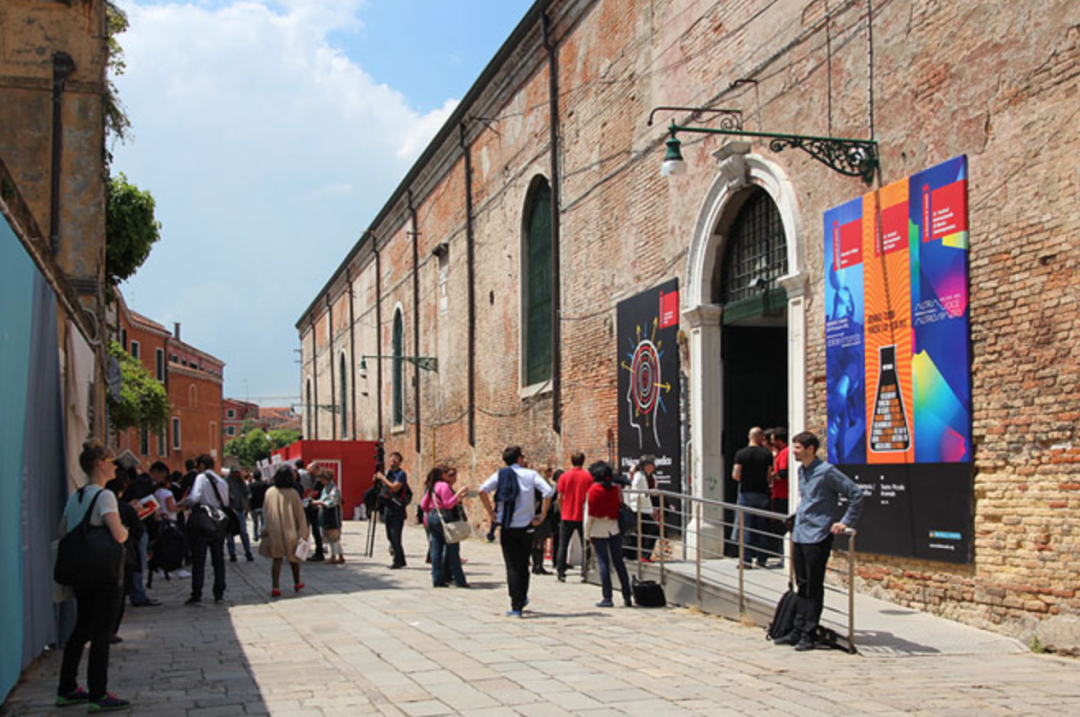 W
West Coast Minimalist
From her early years, Horwitz maintained an important connection with the prevailing minimalism art at the time. Her approach is similar to that of her close friend Sol LeWitt and other conceptual artists of her generation.
Minimalism art refutes the previous modernism pursuit of "taste" and "reproduction", aims to clean up the redundant values of different media and redistribute meaning to the medium through its most essential reduction. Channa's work is in line with this trend to a certain extent. In her early career, she emphasized the production of a formal and regular aesthetic through the restriction of materials and structure, in which line, color squares and the two-dimensional painting interact in a new way.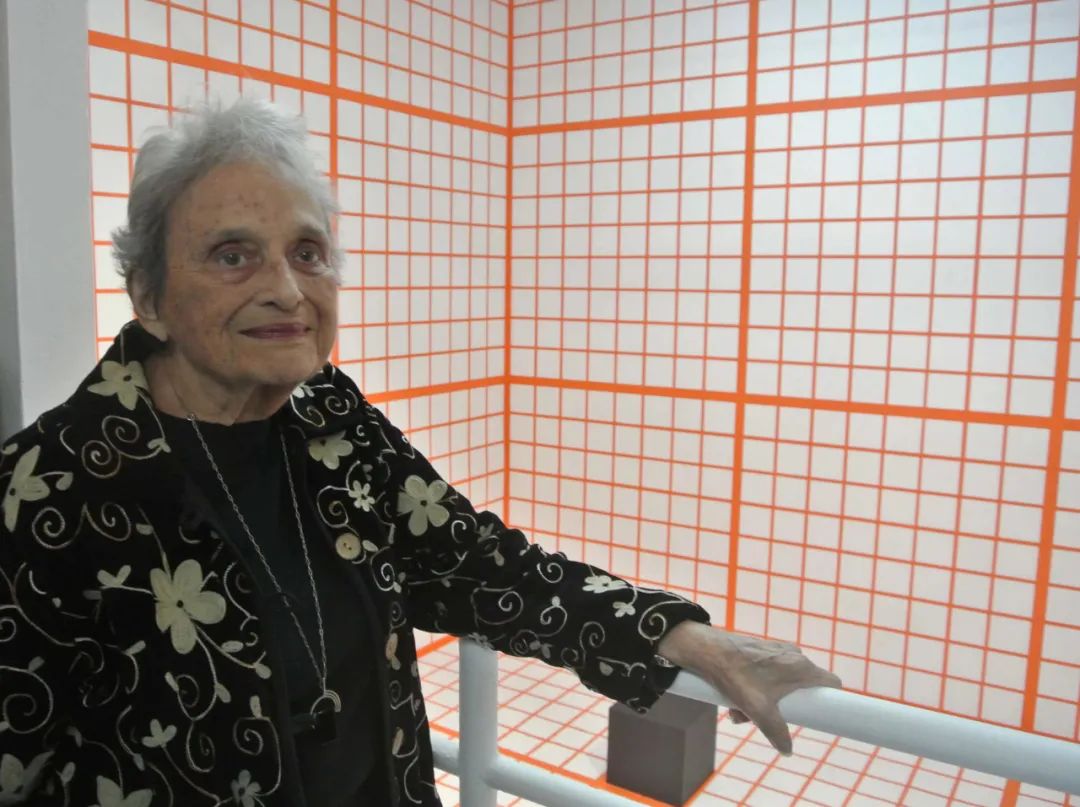 X
Channa x Ellen
Choreographer and former professional ballet dancer, instructor and writer Ellen Davis, Channa's daughter, collaborated with Channa within the performative aspects of her mother's artistic practice. Since Channa's death in 2013 she has continued to oversee, choreograph and stage new productions of the Poem Opera, Sonakinatography and At the Tone as well as being responsible for preserving and managing her mother's artistic legacy. As early as 1969, Ellen was involved as one of the four dancers in the earliest interpretation of Channa's work At the Tone.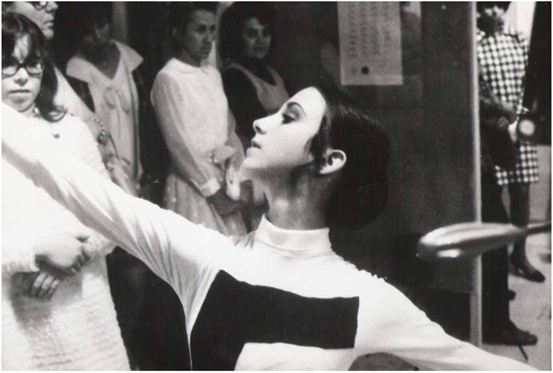 Y
Youngster
Although Horwitz began her mature creation in the 1960s, she spent much of her youth in obscurity. It was not until the last few years of her life that her work gained widespread recognition. The younger generation of artists growing up in the digital age and focusing on algorithms and code is surging and becoming more interested in Horwitz's creative vocabulary which is around linear logic and rational expression.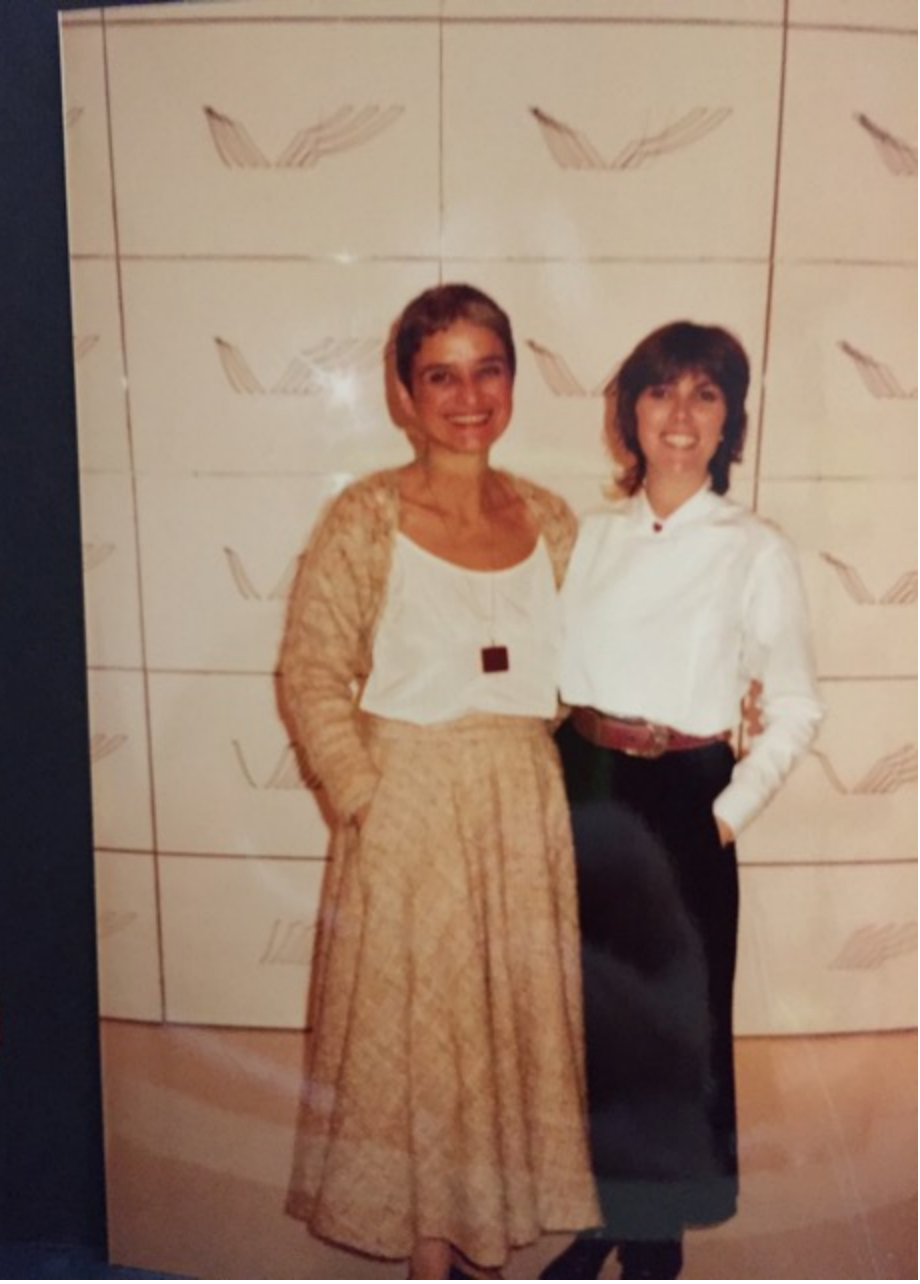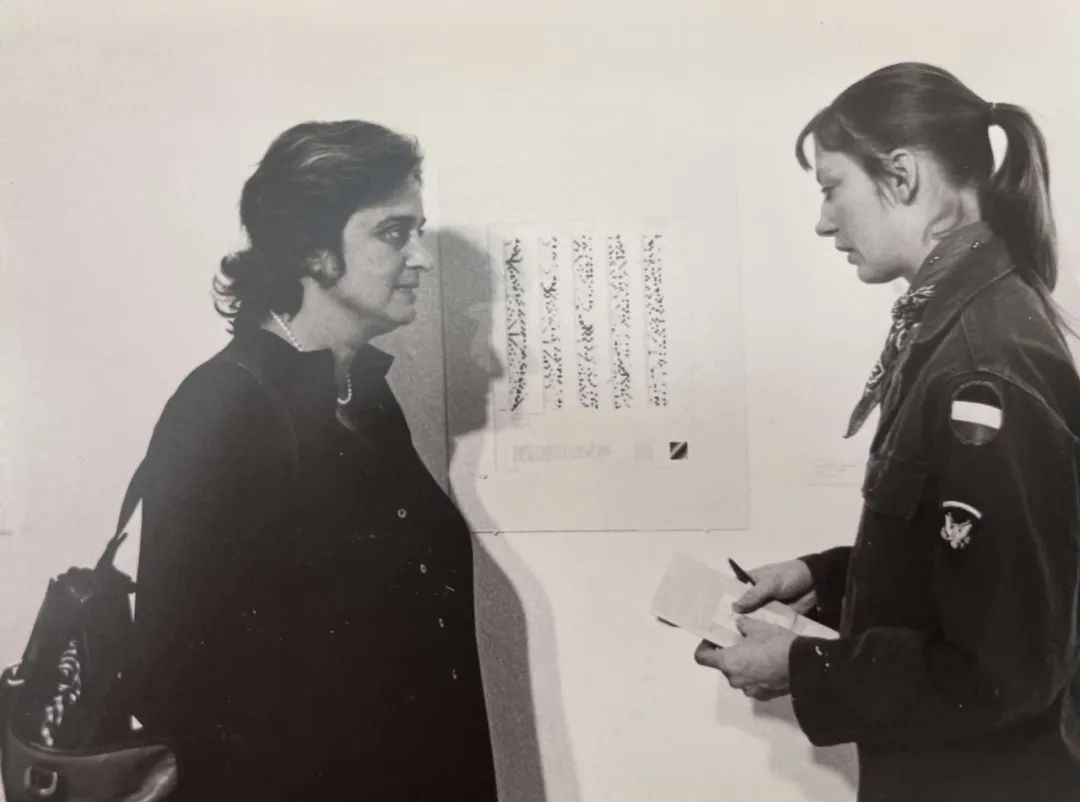 Z
Z.z.z
In April, 2013, Channa Horwitz passed away at the age of 80. She was awarded a prestigious Guggenheim Fellowship Grant just before her death.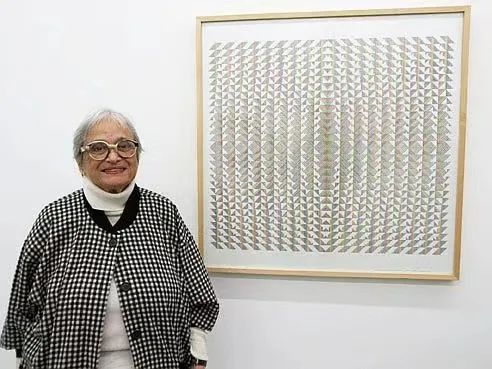 * Reference: Lisson Gallery
* Photos © Estate of Channa Horwitz, Lisson Gallery and Internet